FLARES & STROBE FLARES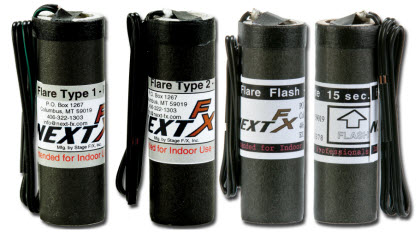 Flares: The composition of these flares produces a very quiet and gentle low smoke, pure-colored flame approximately 6" tall. Pre-matched and ready to go!
Strobe Flares: Small device that delivers a huge performance! These strobe flares produce a blindingly, bright strobing effect in vivid magnesium colors. Strobe frequency is approximately 1 Hz. Clean effect with little to no stray sparks. Pre matched!!